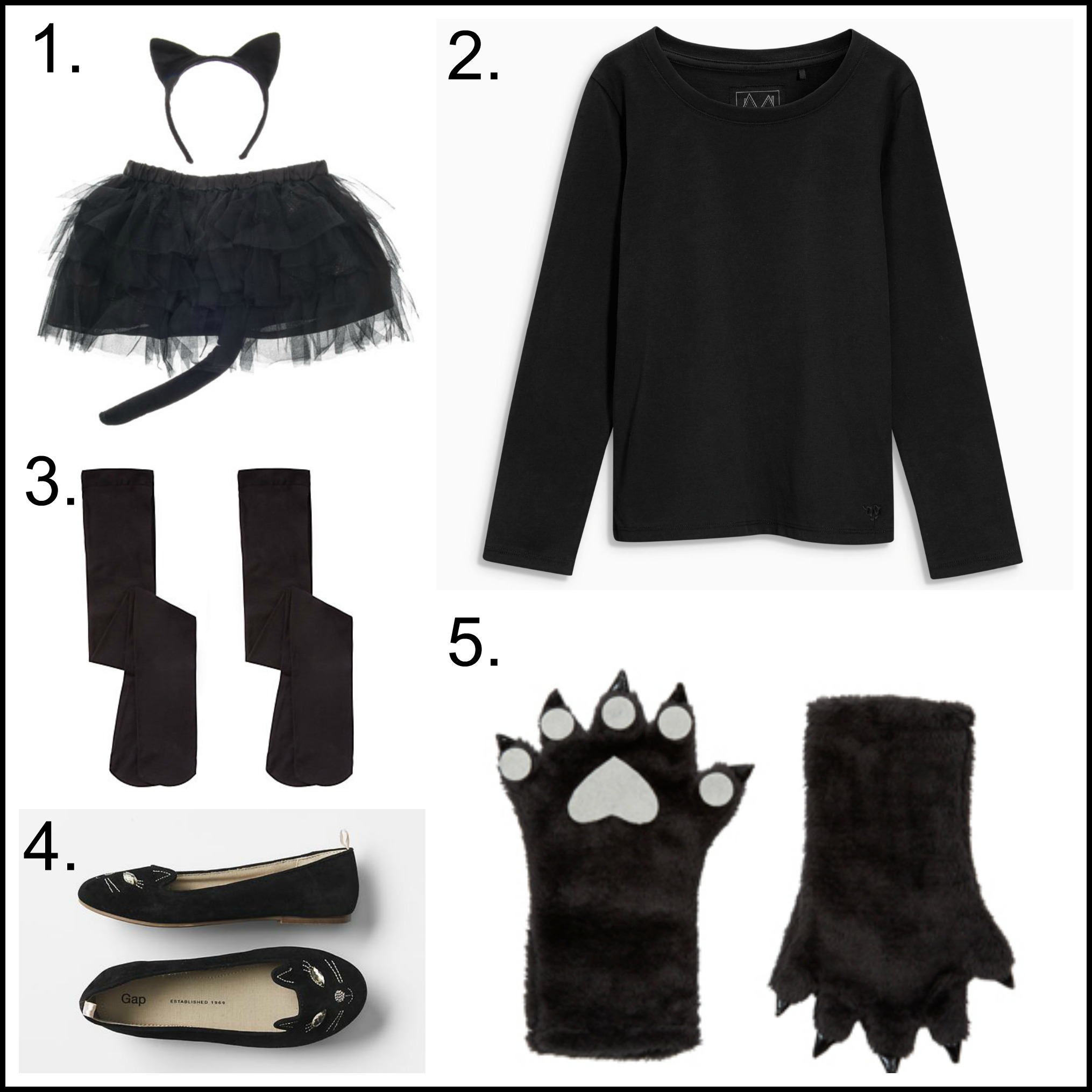 1. Halloween Black Cat Dress up set £16
2, Next Long Sleeve Top £3-£5
3. John Lewis Thermal Black Tights £7-£8
4. Gap Cat Shoes £11.99
5. Accessorize cat paws £7
I do so love this time of year and I really really like Halloween! I love dressing the kids up and they love the excitement of it all.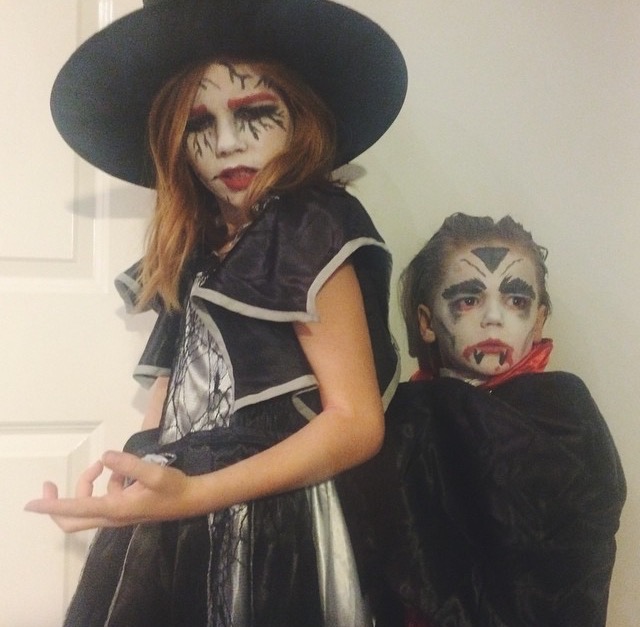 I am a little cautious this year of the fire safety aspect around some of the dress up items so have chosen normal clothing to spook up! Daisy can never decide between being a cat or a witch. They are always her favourites though. To turn the above into a witch why not add this hat or this headband or this fabulous tutu?  I'm also loving this skirt from Mango and these Cat ears. The cat shoes also come in toddler sizes.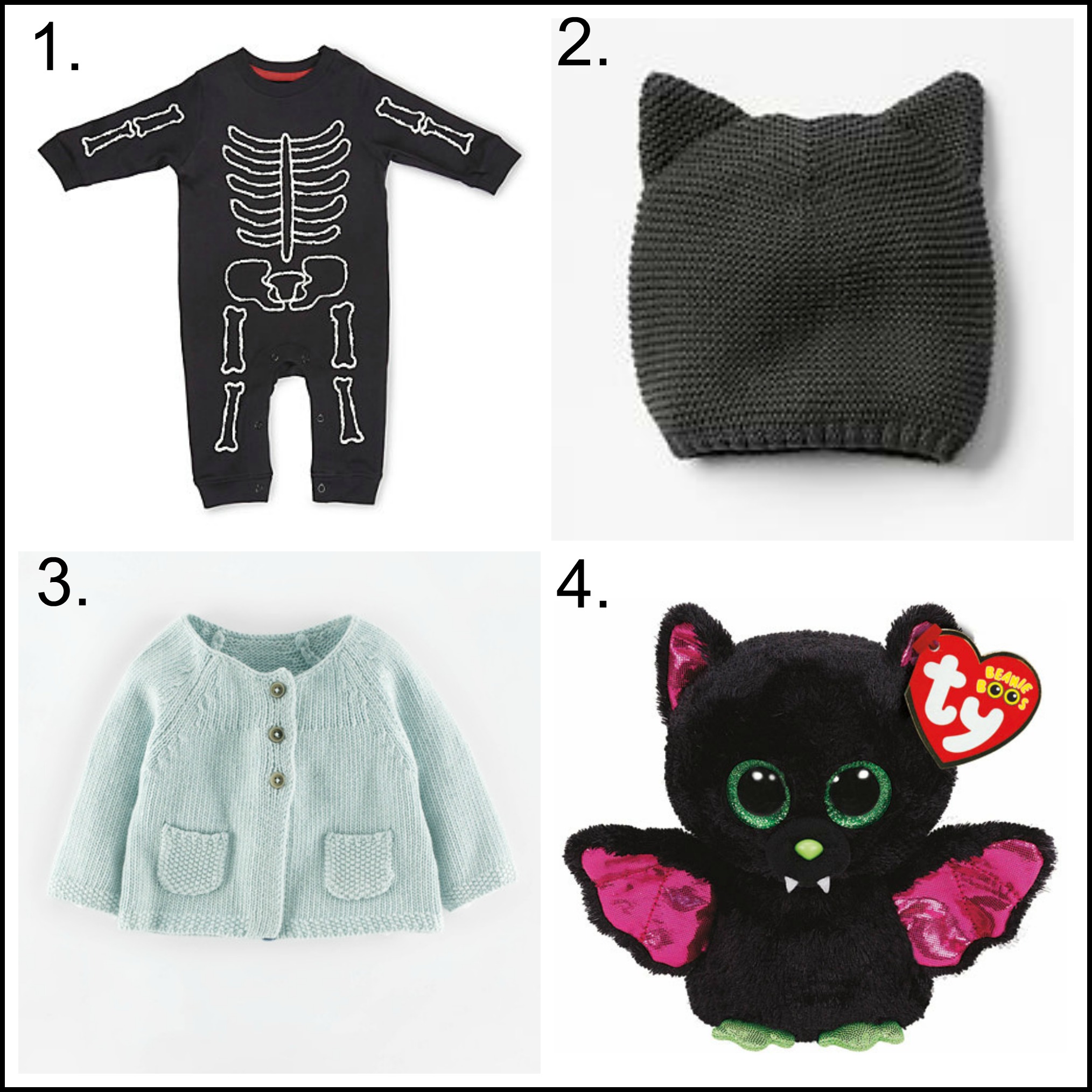 1. Skeleton Print Onesie £10
2. Gap Cat Hat £11.99
3. Boden Baby Cardigan from £15.30
4. TY Bat Beanie £7
We can't forget the babies on Halloween and Bob had one of these all-in-ones on his 1st one, I even painted his face (mean mummy). I also think this little cat outfit is gorgeous.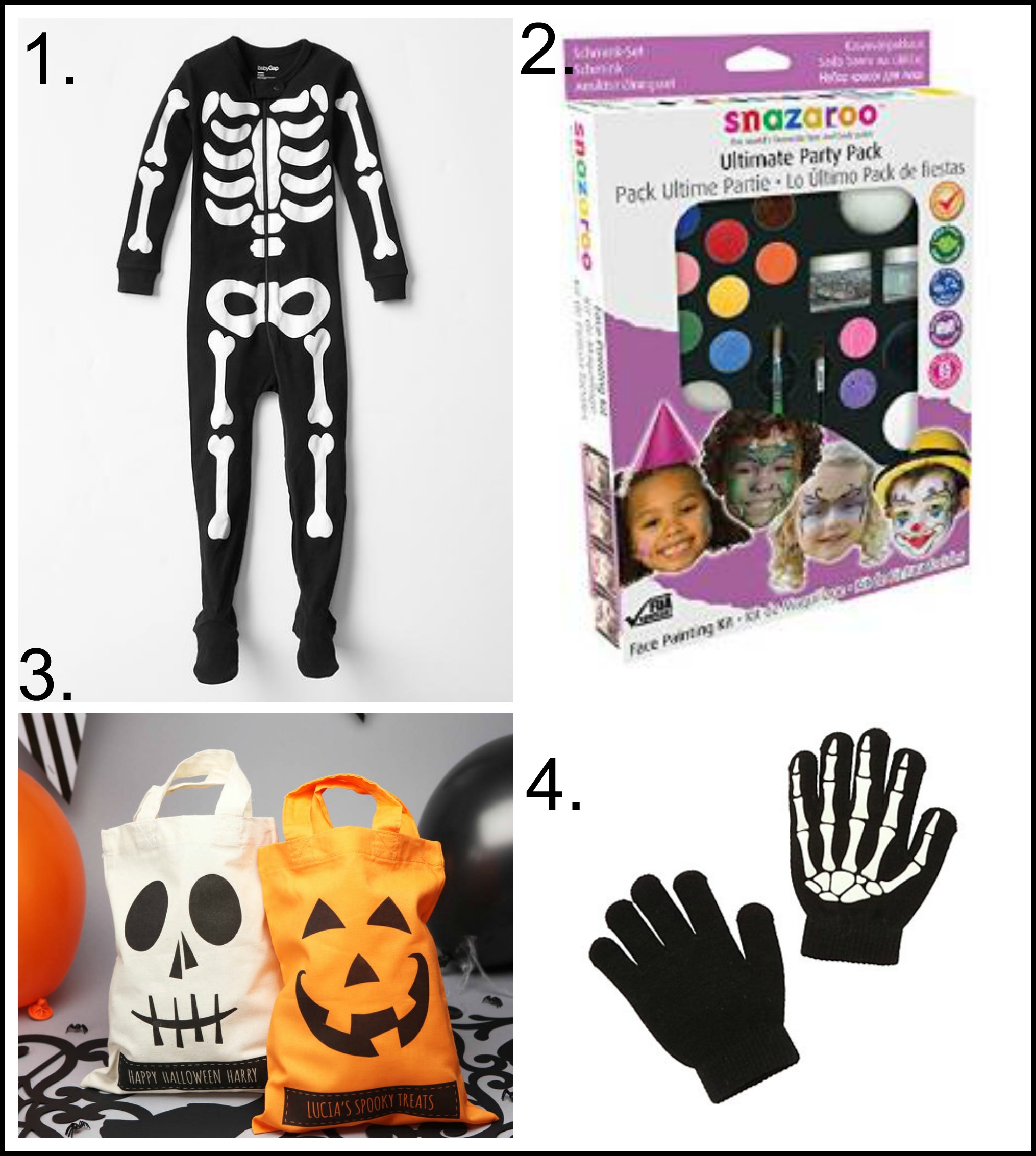 1. Gap Glow in the Dark Onesie £10.99
3. Personalised Trick or Treat Bags £5.50
4. John Lewis Glow in the Dark Gloves £7 
For the boys I love this onesie, Bob has this and the pyjama version and wears them all year round anyway as he loves that they glow in the dark!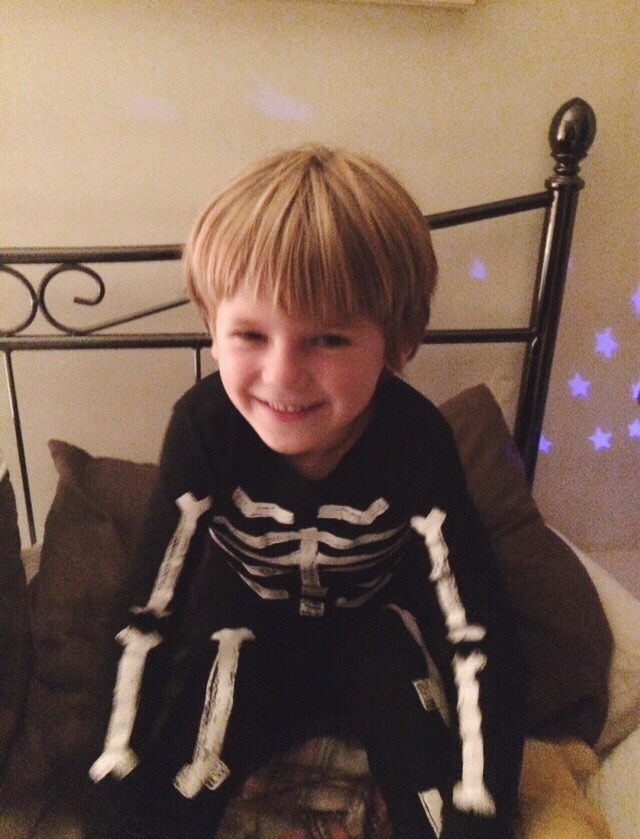 He has requested Michael Jackson this year (as in Thriller) but also loves to be a vampire, I love this outfit from Marks and Spencer's and this one from John Lewis. A quick shout out to the Snazaroo face paints. They are by far the best ones (I've found anyway). They are easy to apply and wash off quickly. The texture is thick enough that it covers well and these are the ones we now always use. Not particularly cheap, but definitely worth paying that bit extra for.  Stay safe and have fun…
Shelley x