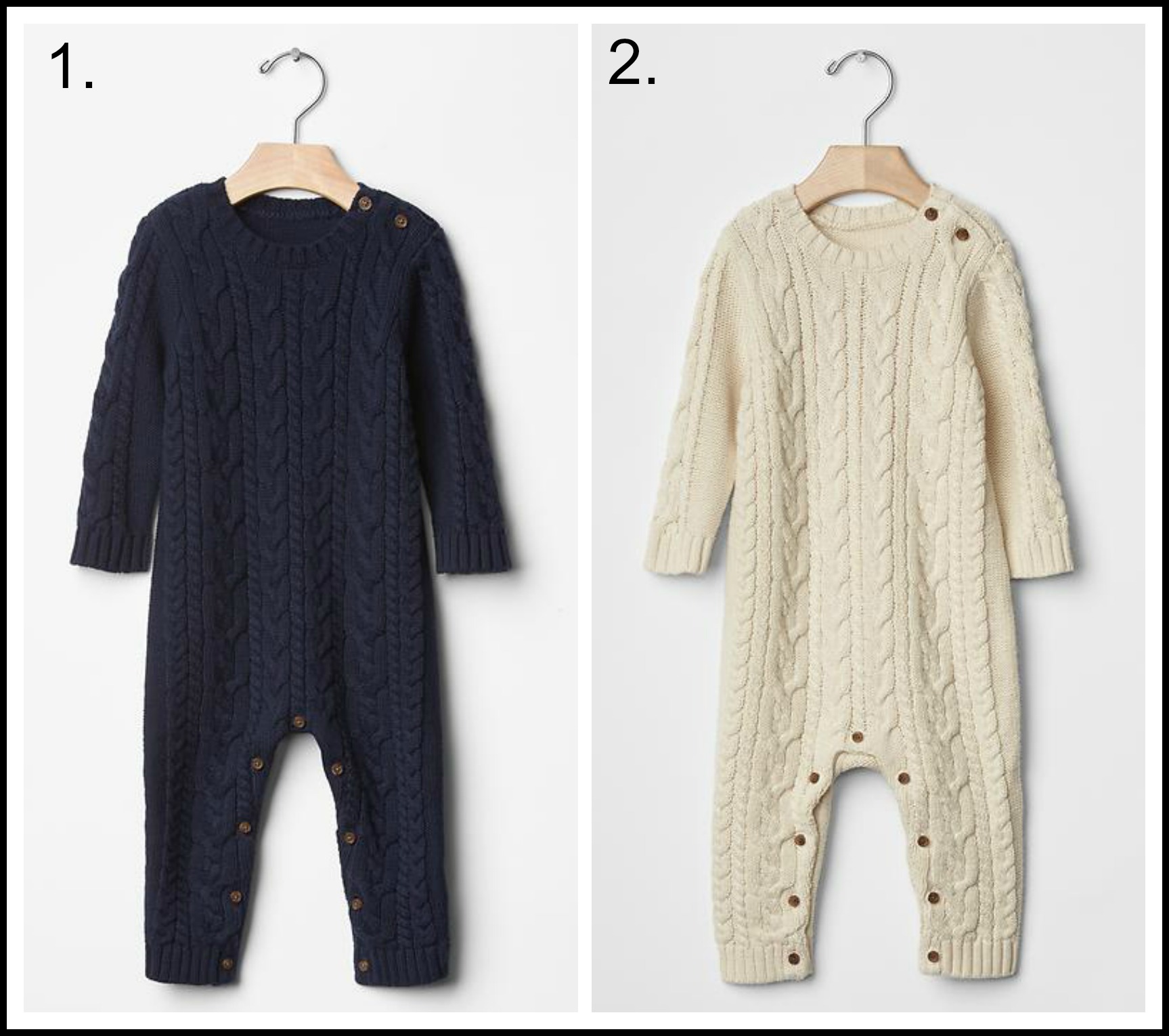 1. Gap One Piece £19.95 
2. Gap One Piece £19.95
Daisy had these and then obviously Bobby had them. They are beautiful, cosy and chic. Lets face it for the 1st year even if they have a pink hat on people will still say 'ooooh isn't he beautiful' (well they did Daisy anyway) so I stopped trying and dressed them in the colours I loved, which as you know by now is mainly grey, navy, tan and stripes.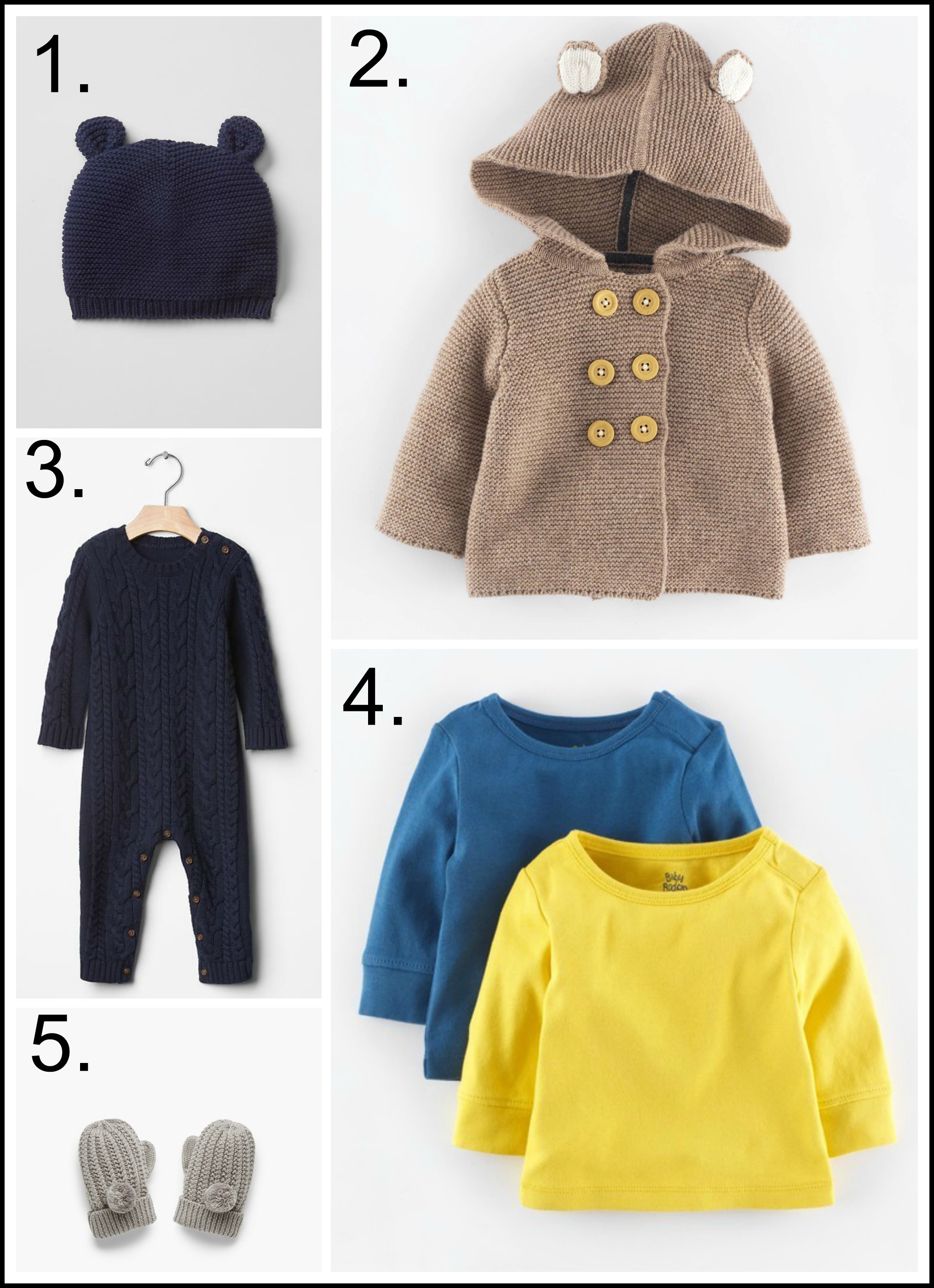 1. Gap Knit Bear Hat £6.95
2. Boden Knitted Jacket from £28
3. Gap One Piece £19.95
4. Twin Pack T-shirt from £14
5. Mango Gloves £6.99
What I love about the two looks I have given here is the different textures layered together which will make it look extra cosy and very expensive. These are perfect if you don't know what you're having yet or even if you do as they are totally unisex! All the pieces will mix and match together with different outfits and you have yourself a baby capsule wardrobe.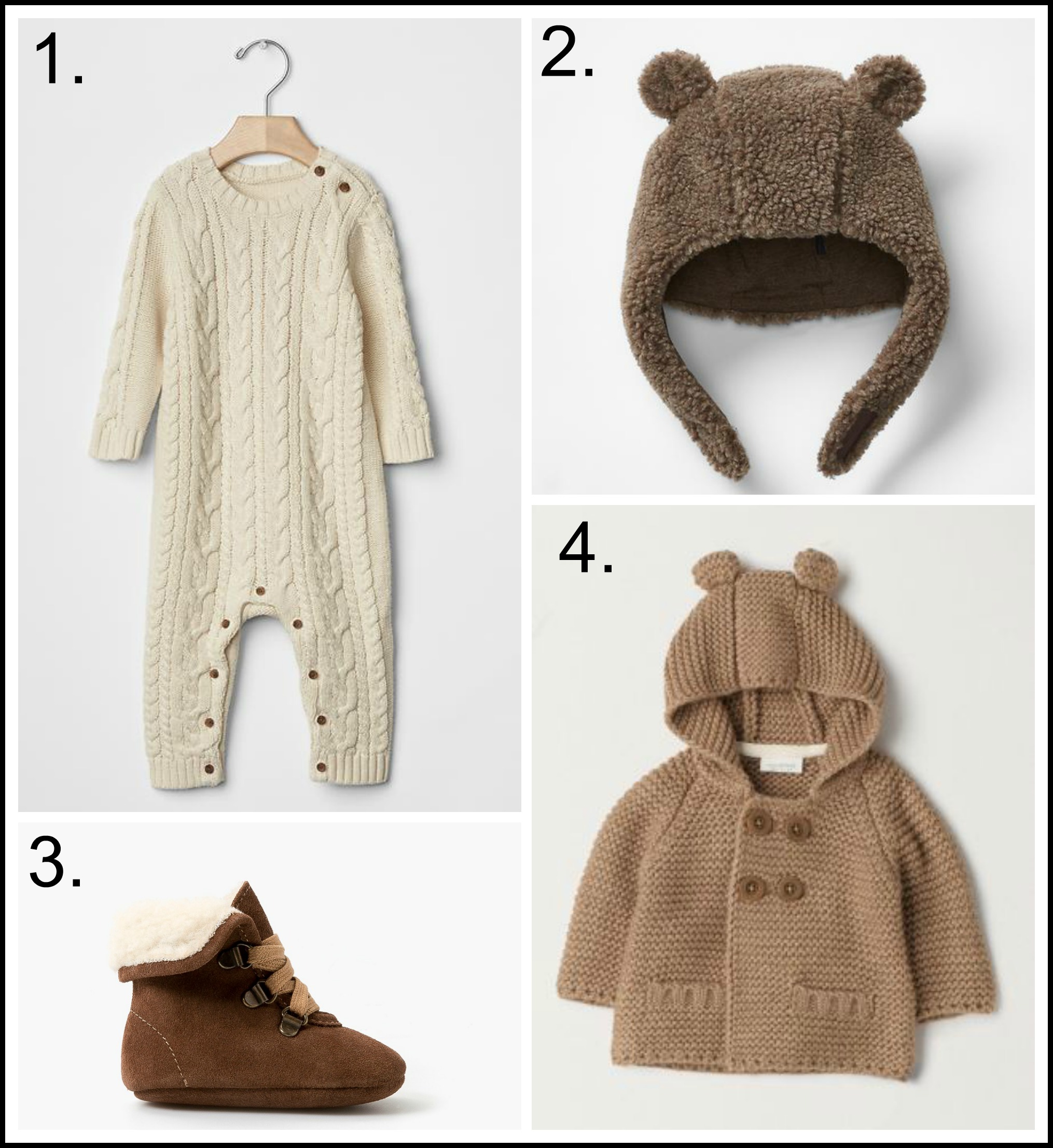 1.Gap one piece £19.95
2. Gap Cosy Bear Hat £7.95
3. Mango Sued Boots £29.95
4. Next Knitted Cardigan £12
Shelley x
You may also like:-