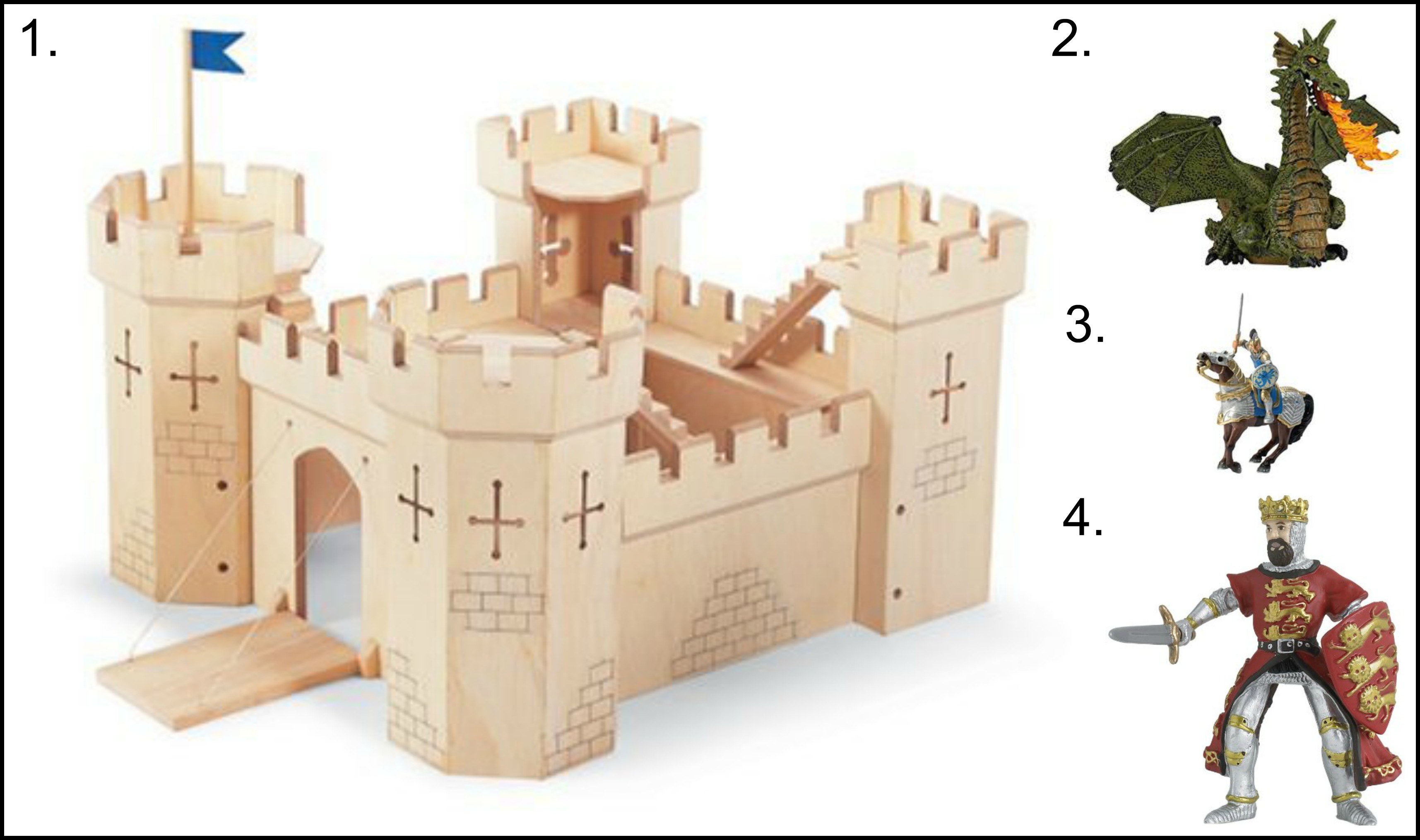 1. Pintoy Wooden Medieval Castle
2.  Papo 39025 Green Winged Dragon with Flame
3. Bullyland Blue Knight with Sword & Battle Horse
This Castle is fabulous, Bobby loves his and I love that wooden toys give him hours of imaginative play. He loves to make up his own battles. He has lots of different knights and Daisy will play along with her dolls as if they have got locked in one of the towers with Bobby's knights coming to the rescue! The castle is simple and easy to construct which is a bonus.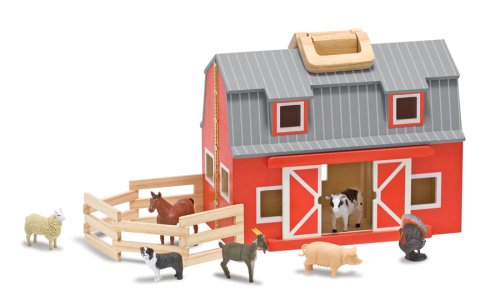 Fold & Go Mini Wooden Barn – Melissa & Doug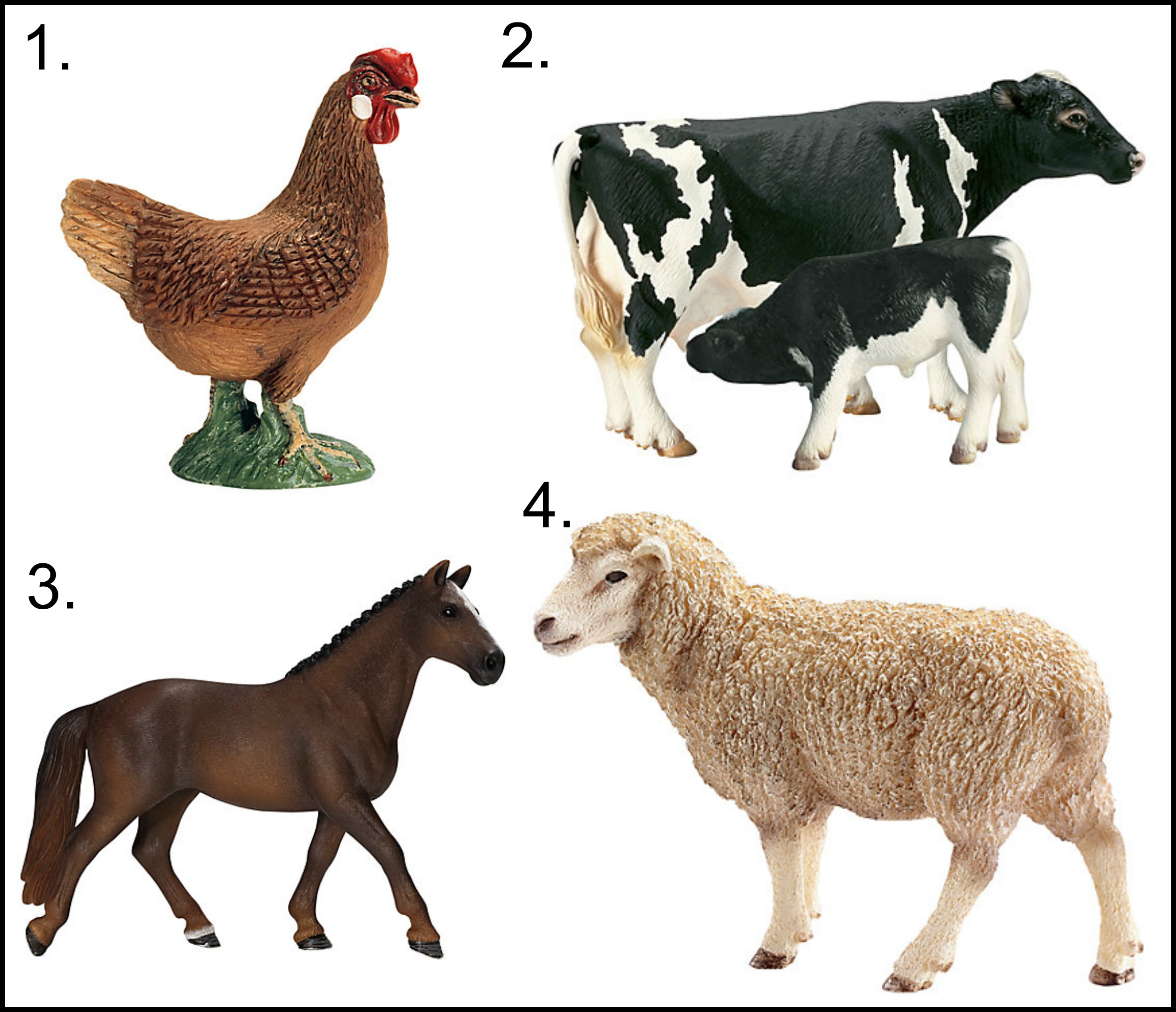 1. Schleich Hen £3.99
2. Schleich Cow £5.99
3. Schleich Horse £5.99
4. Schleich Sheep £4.49
Bobby is obsessed with animals, all animals and the Schleich ones are by far the best animals around and are the biggest hit with both my kids, we have baskets of them all around the house! The above farm  is another fave and is still played with regularly by Daisy and Bob who are 8 and nearly 6. So definitely a good buy.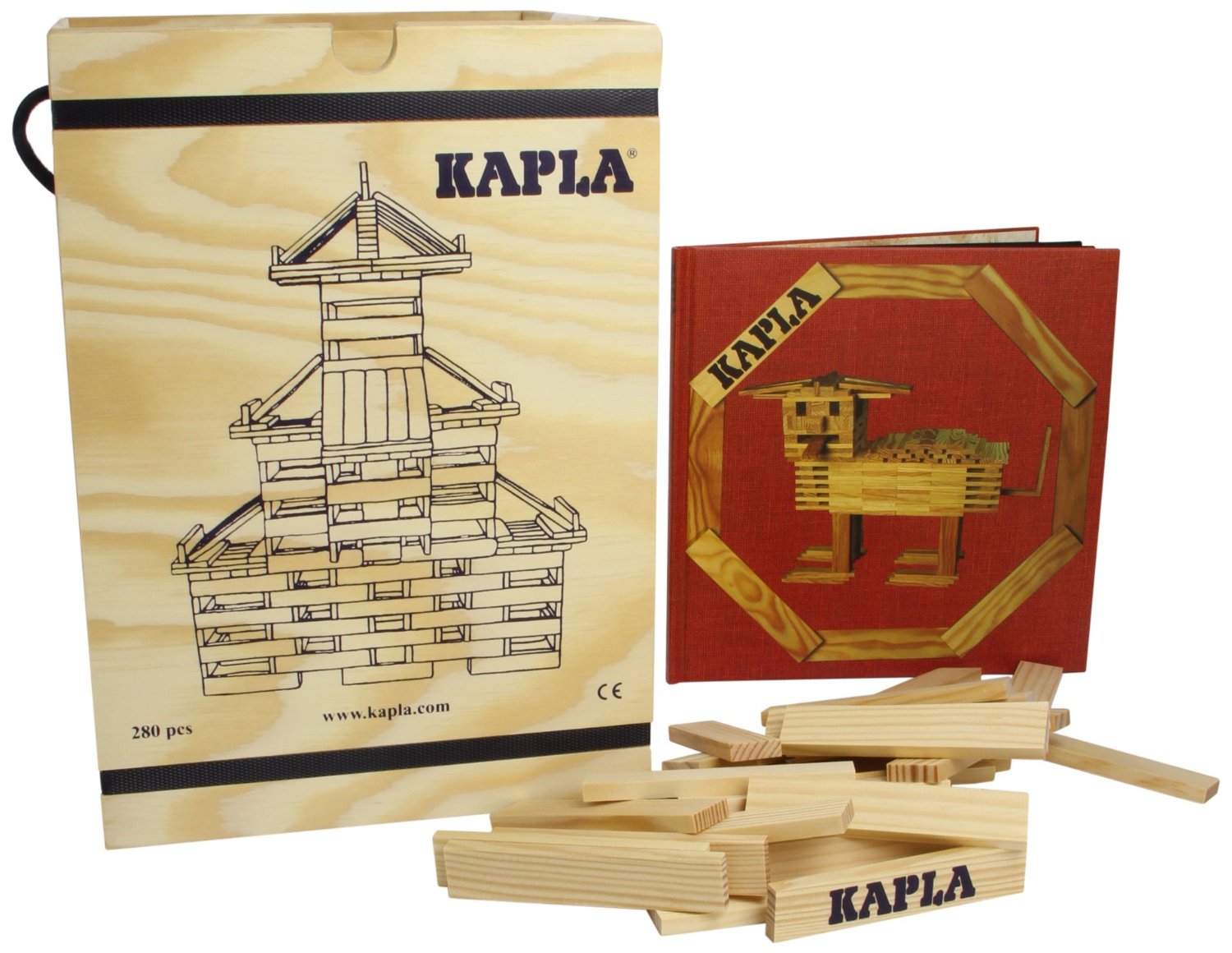 KAPLA 6801 280 Box (with guide book)
These are absolutely fantastic! For kids who love building and constructing things, honestly, these are absolutely fabulous! Hours of fun creating any kind of buildings, believe me when I say they are not just for children! Towers, houses, bridges, boats, the list goes on! They may seem expensive at first but they are well worth the money. Once constructed the buildings are solid and you are not scared of them falling over.
Shelley x
You may also like:-
Some more books to add to your collection