Melissa & Doug Classic Card Game Set
This set has been Daisy's favourite Christmas present! She has played it constantly over the last week and has taken it everywhere with her. The cards are a good size and very sturdy which makes them easy for little hands to hold. They really are fabulous and well worth the money. Daisy and I totally recommend them.
Daisy has always loved books about nature and birds and for years has been trying desperately to pinch her granddad's garden birds books. Father Christmas brought her this lovely book and this has been brought out on our little walks so she can look for and tell us about the birds she spots. It is beautifully illustrated and Matt Sewell speaks of each bird lovingly and gives them all a personality.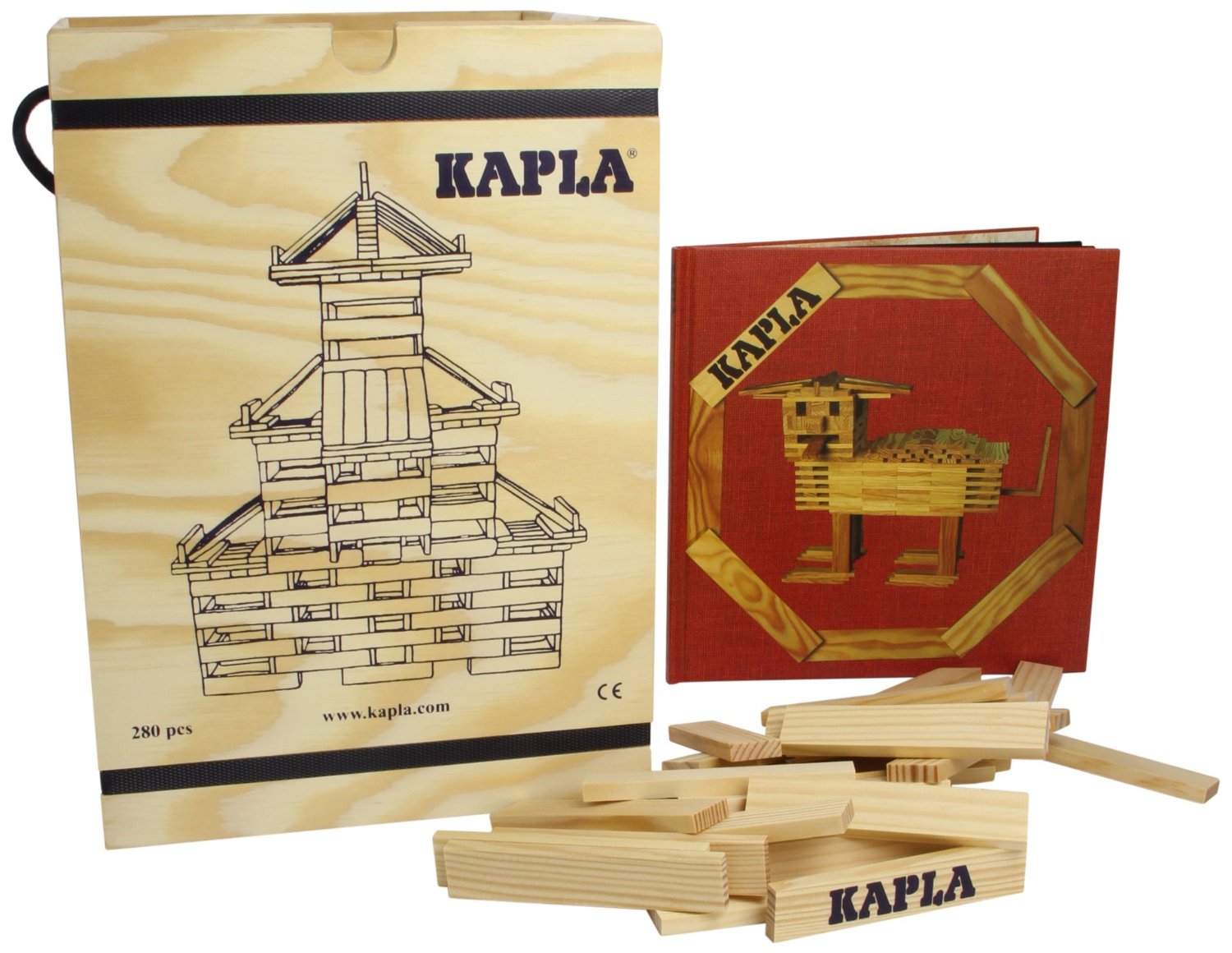 KAPLA 6801 280 Box (with guide book)
I cannot speak highly enough of these building blocks, they are fantastic! I honestly don't know who has enjoyed them most in our house. We got the one above which comes with a book that has lots of ideas as to what you can build (which is what my husband has been following) but Daisy and Bobby have enjoyed just making up their own designs. Bobby has mainly made cages for his animals (always Schleich ones).  I am very confident that these are a good investment which will be played with for years to come.
Finally if you are thinking about a scooter and can't decide which to buy I highly recommend the Micro Scooter. OK it's not the cheapest, but it is seriously good and well worth the money. Daisy and Bobby got the Maxi Scooter for Christmas but previous to this have both had the Mini Scooter. Bob at the moment still prefers this and he has just turned 6, I think it's because he can handle it better, but Daisy was loving the new one. I hope you have all had a fabulous Christmas and New Year and I'd love to hear what some of your biggest Christmas present hits were.
Shelley x
You may also like:-