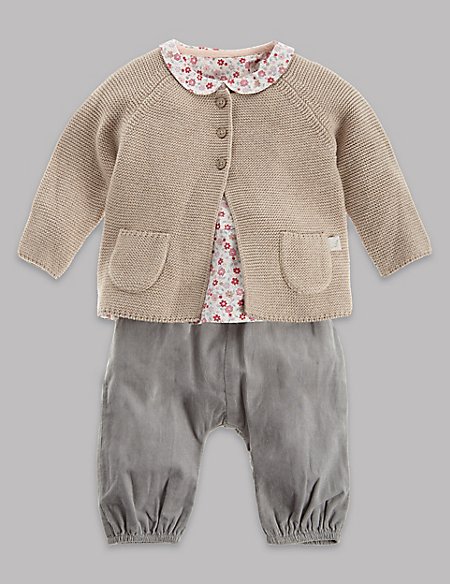 3 Pack Trouser Set £26
I love this. I think the colours are beautiful. The autumn clothing that is starting to appear is just gorgeous and  I know I shouldn't be but I am getting excited to buy it. I love this little pinafore set, this sailors dress, these little shoes are fabulous, these pointelle sets, these sleepsuits and these rompers. I love outfits that you don't have to think about!
Shelley x
P.S; I know these aren't Autumny and are totally for the sun, but how gorgeous?
You may also like:-