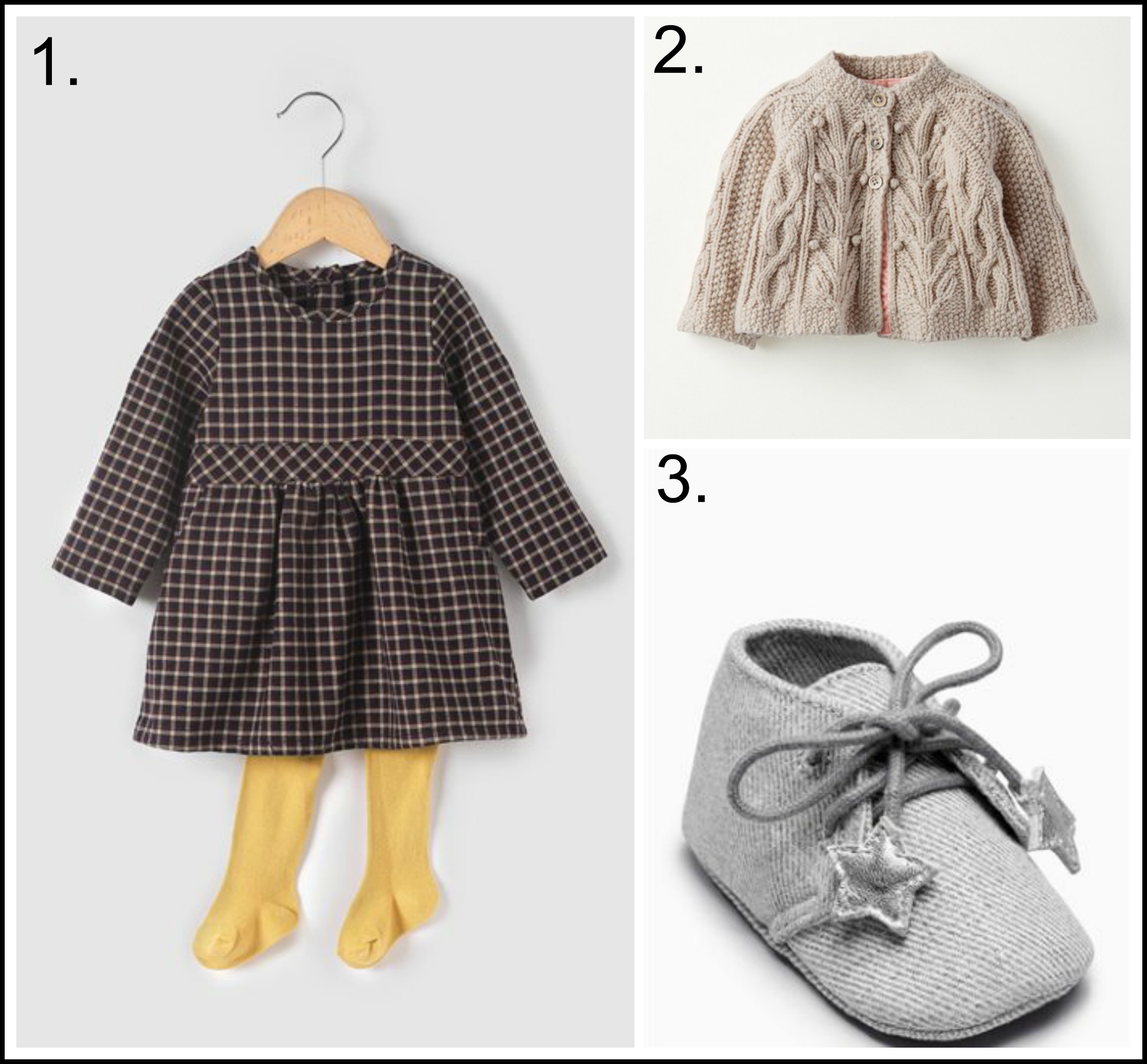 1. Dress and tights outfit £23
2. Boden Cable Knit Cardigan £22.50
3. Next Boot £10
Is it bad that I am getting excited for the autumn clothes already? All the berry colours and the cosy fabrics. However, the weather doesn't seem to be playing and has suddenly hotted up! A cable knit cardigan is a must and will go with so many other items in your little ladies wardrobe, cosy and cuddly what's not to love? I love ready made sets. A whole outfit without having to think about what goes with what. La Redoute are amazing at this. Others I love on their site include this one, this one and this one and there is a fabulous 25% off with code NEW at the minute, so these are total bargains. Marks and Spencer's also do beautiful sets, including this one and this one and any of the ones I posted about previously within this post.
Shelley x
P.S; Remember there is also 20% off at Boden till Thursday night (8th) with the code 6B4B.
P.P.S; How cute is this cardigan?
You may also like:-