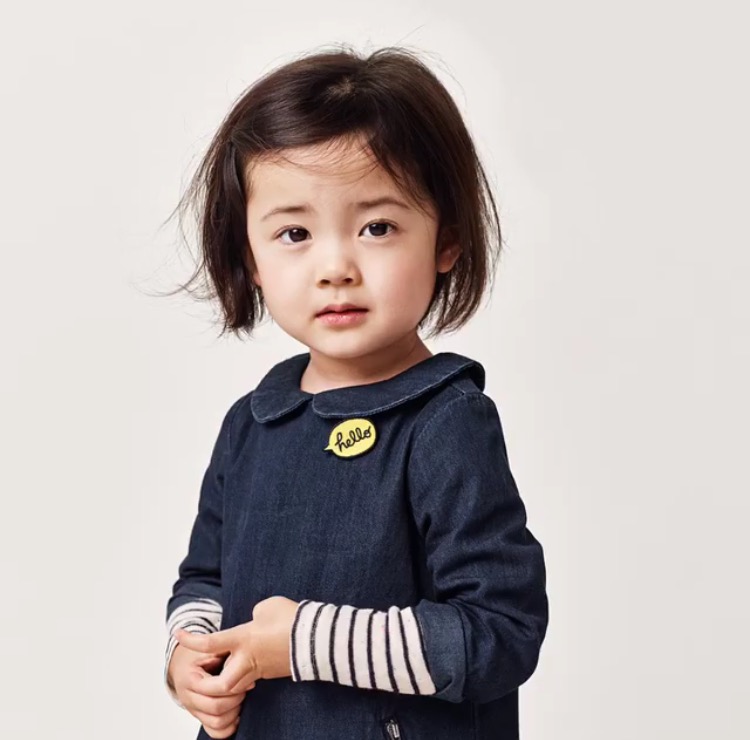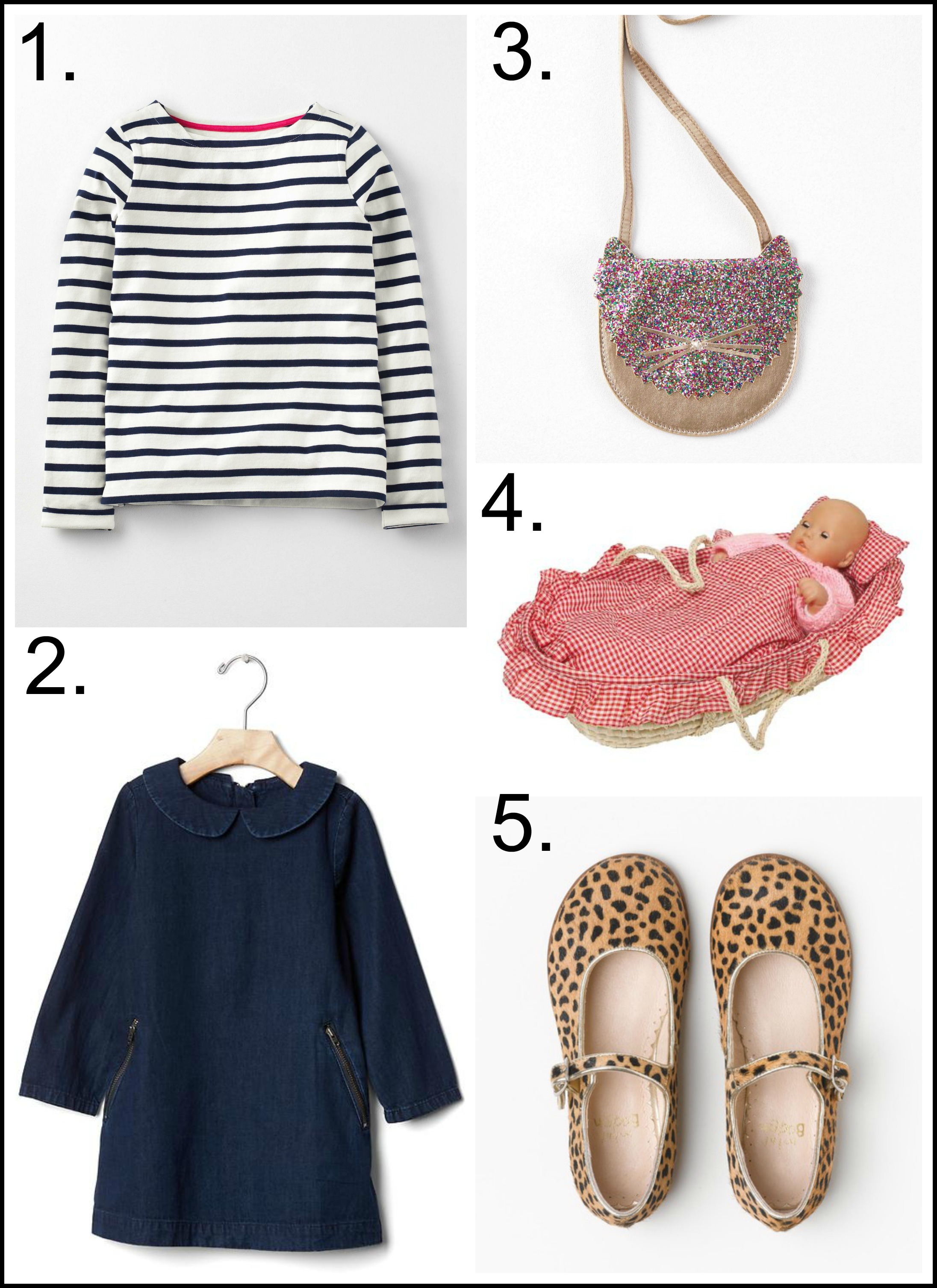 1. Boden Classic Breton from £15.50
4. GoKi Dolls Carry Cradle Basket
5. Boden Mary Jane's from £34.50
I think this may just be all my favourite things in one outfit! I have already shared with you the glitter version of these shoes within this post, but here they are in all their magnificentness in leopard print! I would wear the stripes under the dress with the dress sleeves rolled up to make it preppy and it will be just as fabulous with grey tights (these are the best tights ever, I would buy in navy  and charcoal as well) when this Indian summer has gone. This baby basket, Amazon tells me, I bought in 2012 and it is still one of Daisy's favourite toys and has been beaten and battered but still looks brand new, maybe one for the Christmas list!
Shelley x
P.S; There is still up to 35% off at Gap for kids and baby with code KBGAP.
P.P.S; Oh and 20% off at Boden with the code A5X9.
You may also like:-