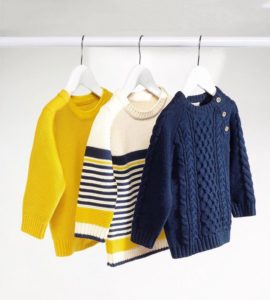 Yellow Textured Crew Neck Jumper
Colour is not only filtering in for us mummies but also for the little ones and Next have definitely nailed this in their Spring collection. How beautiful is the knitwear above? I love yellow on boys.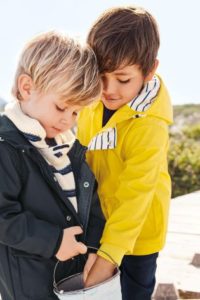 I love both colourways of the mac but a yellow fisherman's coat is just so cool. I love this 4 pack of t-shirts and if it was up to Bob he would be wearing these now as he doesn't seem to feel the cold! This two pack of sweaters look fab as does this Khaki overcoat. It would look ace over a sweater left open, or fastened up as a shirt. This denim Borg jacket is super cool and these jersey dungarees are not dissimilar to some I bought Bobby last year from Gray Label, that were three times the price!
Anyway, I could go on but go check out their new collection, it's a good one.
Shelley x
You may also like:-