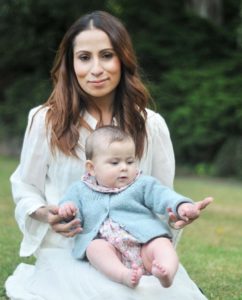 I am very excited to introduce you to Uzma, who runs the magnificent on-line boutique
Mabel Child
. Every single item on her site is a dream. I was trying to find my favourite pieces to share with you but I honestly loved every item. Uzma chooses each piece herself and has exquisite taste, with many of my favourite designers being included (
Louise Misha
,
Milou and Pilou
,
Kalinka,
Maileg
and
Hubble and Duke
). I had the honour of meeting Uzma at the Shop Up event just before Christmas and she was truly lovely. Very chatty and helpful as I oohed and aahed over everything! Here she tells us a bit more about herself.
1.
When and how did you 1st come up with the idea of Mabel Child?
Prior to getting married and having a family, I worked as a freelance fashion designer. I designed and styled clothing for women. However, I decided to stop working and focus on raising my family. When my first daughter was born, I became obsessed  with buying children's clothes, although my husband was not amused! I love buying independent brands and it was at this time that the idea came to me to establish my own business. Mabel Child was established shortly after my third child was born.
2.
What were you doing before Mabel Child?
I was a full time mum and I still am! I juggle the school-run, housework and running my business.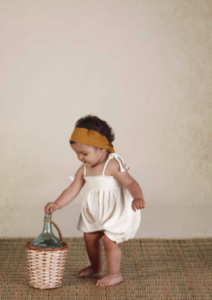 3.
How do you juggle family life with working at Mabel Child?  Any tips for my reader.
It can be very stressful being a full-time mum and running my business, Mabel Child. I check my emails when my little one has a nap and catch up with much of the the work in the evening when the children are in bed.  Fortunately, since January, my youngest daughter has been attending nursery school twice a week and this has made working much easier! I am profoundly deaf and have an interpreter who works with me to interpret telephone calls, meetings and some paperwork.
Tips. I don't work at the weekend! I like to switch off and spend time with my family.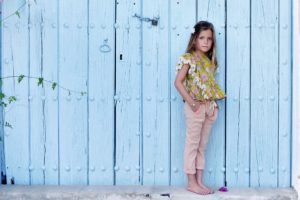 4.
What is the best bit of running your own business.
I love checking out new collections to order. I especially enjoy visiting Paris and at the same time taking a little break away from my children! I'm not mean but to be fair I work so hard and I really need a good sleep! Sometimes I stay in Paris for 2 or 3 days. I also love receiving a package of new collections – unwrapping the new items feels like Christmas! I get so excited and I can't wait to add the new items to our website.
My office is always a little messy as we receive so many orders. Also, my life changed when I launched Mabel Child and I have very little time for myself. Healthy eating, sleep and exercise are so important and achieving a balanced life is something I have to work at.
6.
What advice do you have for people wanting to launch with own business?
Make a detailed one-year plan before you launch and plan for the next 3-5 years. Management is the most important! If you fail to plan and manage well, your business will struggle to be successful.
7.
What are your 5 favourite things on your site?
Everything is my favourite because I have personally chosen each item.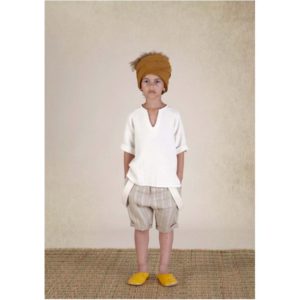 So details. I only know about your online site but do you have a shop?
No, I don't have a shop. Not as this time. Mabel Child is still new and growing. I want to develop my business carefully. Who knows, maybe one day Mabel Child will be a huge, successful business.
Uzma is kindly offering Shelley Loves readers 15% off everything with the code blogoffer till midnight on the 2nd April.
Happy shopping
Shelley x