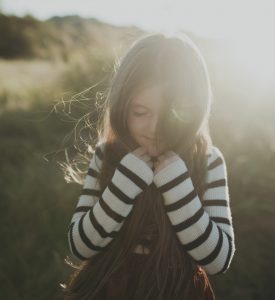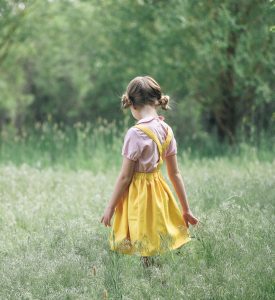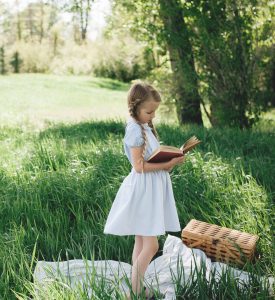 I am always looking for timeless, classic pieces for both Daisy and Bobby and Milou and Pilou have to be one of my favourite finds. Daisy has been wearing the skirts for nearly 3 years now and they are still going strong! I am so happy that they go all the way up to age 10, as the bigger Daisy gets it seems to be harder and harder to find beautiful pieces to fit.
Milou & Pilou is a Spanish childrens vintage-flavour brand, based in Barcelona, created by Felip and Alicia (brother and sister), both born in Spain to a French mother (that's why the name might sound French). They launched the brand nearly three years ago, and the brand is named after Alicia's daughters' nicknames.
When and how did you 1st come up with the idea of Milou and Pilou?
Milou and Pilou started nearly three years ago and, honestly, it was more a decision from people around us than anything else, as I was a little bit scared to enter that crazy children fashion world.
I started designing dresses when I became a mother, I made pieces for my two daughters. I grew up in a family where the grandmothers and mothers used to design clothes, so I guess it came naturally. Very soon other mothers started ordering from me the same little dresses; they liked the vintage style with lots of Liberty prints. Most of the times they were asking me to design the same pieces they used to wear when they were children, that's how the idea came about. With the help of my brother Felip, and a small young team around me, we decided to launch the brand and that's it until now!
2.What were you doing before Milou and Pilou?
I am a Psychologist and I have been working for many years in the healthcare industry. It seems that my creative self was buried under an 8 to 5 job! My brother comes from the fashion and clothing industry, so it was much more natural for him.
3.How do you juggle family life with working at Milou and Pilou? Any tips for my readers.
Ha! that's the million-dollar-question! I think running a family business makes the whole family involved so that's a good point. My daughters spend most of the afternoons at our Atelier (where we design, pack and ship), doing their homework and my other half is also involved, so that helps. Tips? After dinner time is where the best ideas come from, preferably with a glass of rosé.
4. What's the best bit of running your own business?
I would say that running your own business is like raising a baby, there is the challenge to do it right, to make it work, to see it grow and the excitement of "what's next".  It is definitively worth it. They also say that once business starts rolling a bit, usually you can kick back and enjoy life a bit more, but we haven't reached that point yet…ha!
5. And the worst?
Well, the stress and multi-tasking. We are lucky to be a small family company and we get on very well together, but at the same time we have stressful periods during the year, when we are launching new collections for example, that are crazy. We are getting there, but still we need to have a better planning system.
6. What advice do you have for people wanting to launch their own business?
Be patient and persuasive, don't give up. Try to get someone on board, loneliness can be the worst enemy.
7. Which are your 3 favourite items on your site?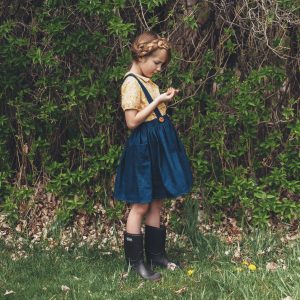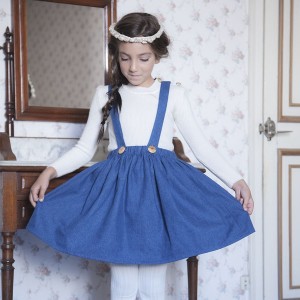 Denim skirt, definitely our best-selling piece,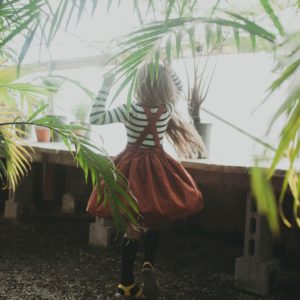 Amy Cord Skirt too (we re-launch it every year) and I have a big crush on our new Red Breton Jumper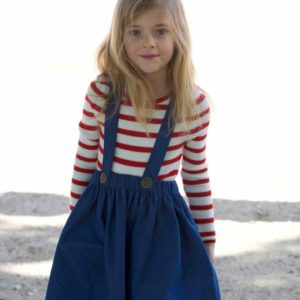 The fabulous Milou and Pilou are offering a lucky reader a 40 euro voucher, for details on how to enter, head on over to my Instagram.
Shelley x