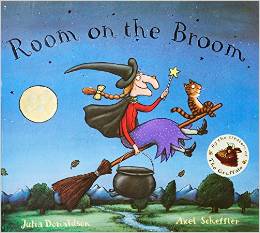 Room on the Broom
I thought I'd write about some other fabulous things to buy the kids for Halloween, we've collected lots over the years but these are our favourites. If you don't own Room on the Broom, this is a must read, it's by the author of The Gruffalo
, Stick Man
and A Squash and A Squeeze
 and is another classic.  Lots of action, repitition and great illustrations. It is about a friendly witch and her cat who pick up friends on their travels but disaster strikes when her broom snaps! Very eye catching and good from an early age.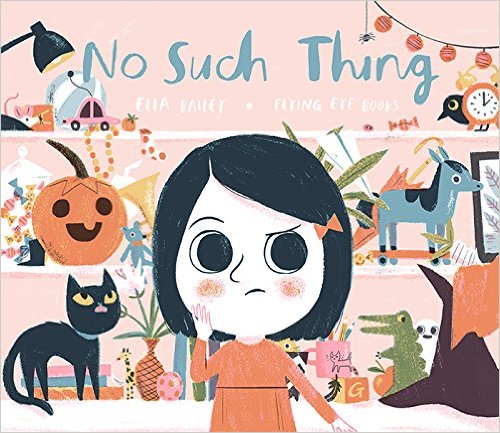 No Such Thing
This is such a good book. Georgia notices mysteries going on around her house and goes to investigate them. There are cobwebs covering her favourite books and items keep changing places! The story is told in verse and has fabulous pictures which bring the book to life. Bobby and Daisy love to count all the cute ghosts hiding on the pages. It's very vintage in style. A really sweet and clever, but simple book.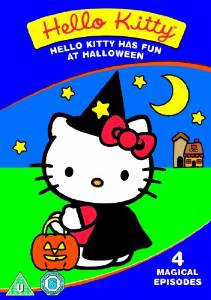 Hello Kitty Has Fun at Halloween [DVD]
Daisy loved this when she was younger, she would probably still love it now if we still had it! It's 4 episodes of Hello Kitty dealing with mysterious Halloween happenings. Anther favourite DVD with Daisy and Bobby was  Peppa Pig: Pumpkin Party [DVD]
.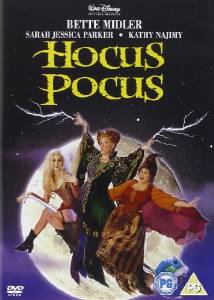 Hocus Pocus [DVD] [1993]
Now they are a little older, this is most definitely their favourite. Last year they watched it on repeat nearly all of October! 'Three hundred years after they were sentenced to die in Salem, a trio of witches return to gain their revenge. Terrorising the town's trick-or-treaters on Halloween, riding on vacuum cleaners instead of broomsticks, the only thing that can stop them is a black cat – in fact a boy who was turned into feline form on the day of the witches' original execution.' It is a fantastic family film, not just for Halloween. It has the infamous Bette Midler in it and the magnificent Sarah Jessica Parker and is just good clean fun!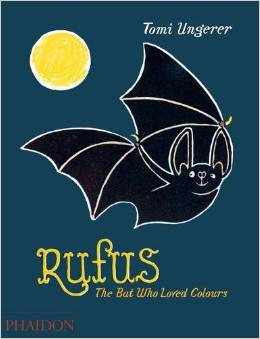 I have just ordered this one for Bobby, it sounds fabulous and I know Bobby (and Daisy) will love it!
'Like all bats, Rufus sees life in black and white, until he chances upon an outdoor movie theatre and is awakened to the dazzling world of colours for the first time. Inspired and excited, Rufus paints his own wings and ventures out into the day, only to discover that his unusual appearance attracts unwelcome attention. Though he is initially rejected for his difference, Rufus soon learns to accept himself for who he is, thanks to a new friend.' 
I can't wait for it to arrive!
(I can now confirm we have and love the above book!)
Shelley x