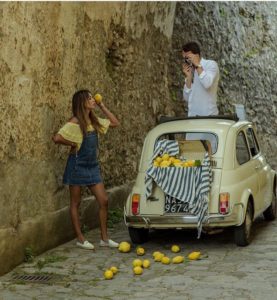 Image taken from Pinterest
Is there ever a time when denim isn't cool? It has to be the most worn part of my wardrobe and no longer is it just my jeans that are my go to, but I think my dungarees have actually been worn the most this year! There are lots of denim options around at the minute. Below are some of my favourites.
Shelley x
P.S; The Aigle wellies Bobby had on yesterday have 20% off at the moment! Link here.
You may also like:-